Who We Are
Tendercare Institute of Medical Informatics was started in 1990 and are the pioneers of Medical Software. Tendercare is the only company focusing exclusively on this segment.

The Tendercare team, consisting of doctors and software professionals is committed to providing complete solutions for all medical applications. Headed by Dr. Naval Kishore, a Pediatrician, other doctors in the team belong to different medical specialties including Internal Medicine, Psychiatry, Surgery, Anesthesia, Radiology, Gynecology and Orthopedics. Microsoft Certified Professionals along with Networking specialists certified by Cisco and Novell form the development and customer support team of Tendercare. Each of the individuals is not only highly qualified and experienced, but has skill sets comparable to the best in the industry.

The company has tremendous goodwill in the medical field and users have come to equate Tendercare with high quality services and products. Our existing clients include private practitioners, nursing homes, laboratories, imaging centers, hospitals (government, military and private), medical colleges, industrial houses and specialized research centers all over India, Nepal, Bangladesh and UAE.
What We Do
The software packages developed by Tendercare have been developed using state-of-the-art programming techniques with thousands of man-hours spent in research and ascertaining user needs.

Our current series of software modules represent a quantum leap in software technology and are a big step ahead of all other software programs (medical and non-medical) available today. These modules offer the greatest flexibility in terms of data platform, front-end interface, Intranet compatibility, integration with the Internet, off-campus access, unlimited number of users and top-of-the-line security features. Medicus and Capsule are true multimedia case-sheets that enhance patient care and management information simultaneously.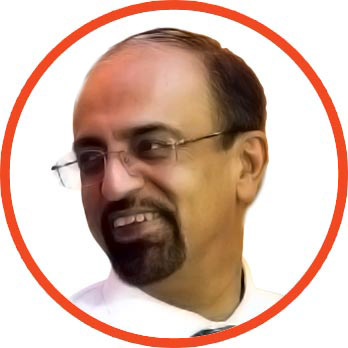 Dr. Naval Kishore
Dr. Naval Kishore is a medical graduate, with post-graduate qualifications in management and information technology with more than 20 years experience in all the three fields. For the last 14 years he has been dealing with International agencies such as USAID, WHO, PATH, UNICEF and with the Indian Government agencies/ministries.

He has personally developed a large number of medical software applications. These include administrative programs and clinical software. He is also the author of the books Computers in Medicine and Internet for doctors. Both these books have been best-sellers on the Books Today list for several months and have received wide acclaim.